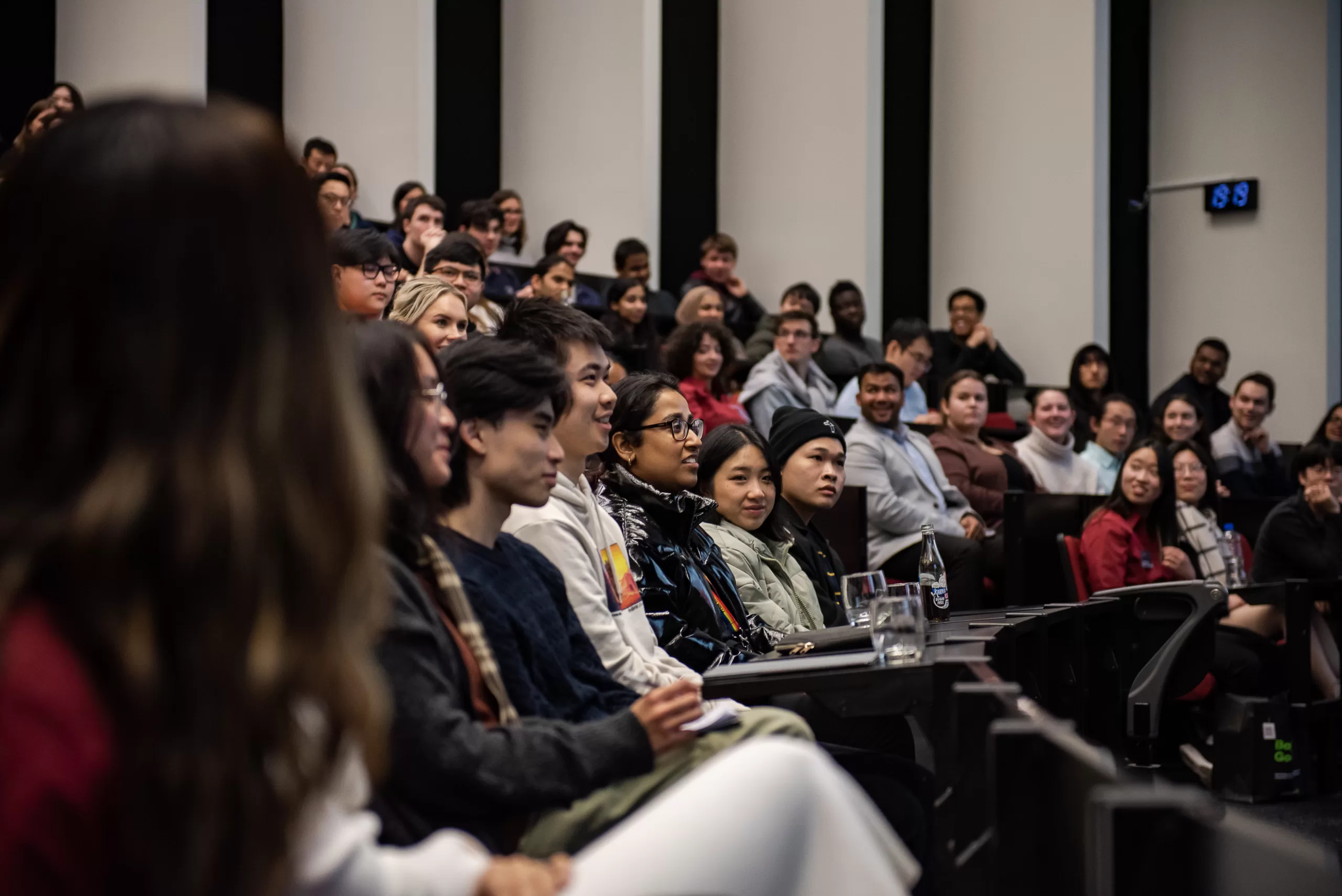 The Link in Science Enterprise
Chiasma addresses New Zealand's need for business savvy, innovative and professionally developed scientists, creating our next generation of leaders by connecting passionate and engaged STEM students to industry.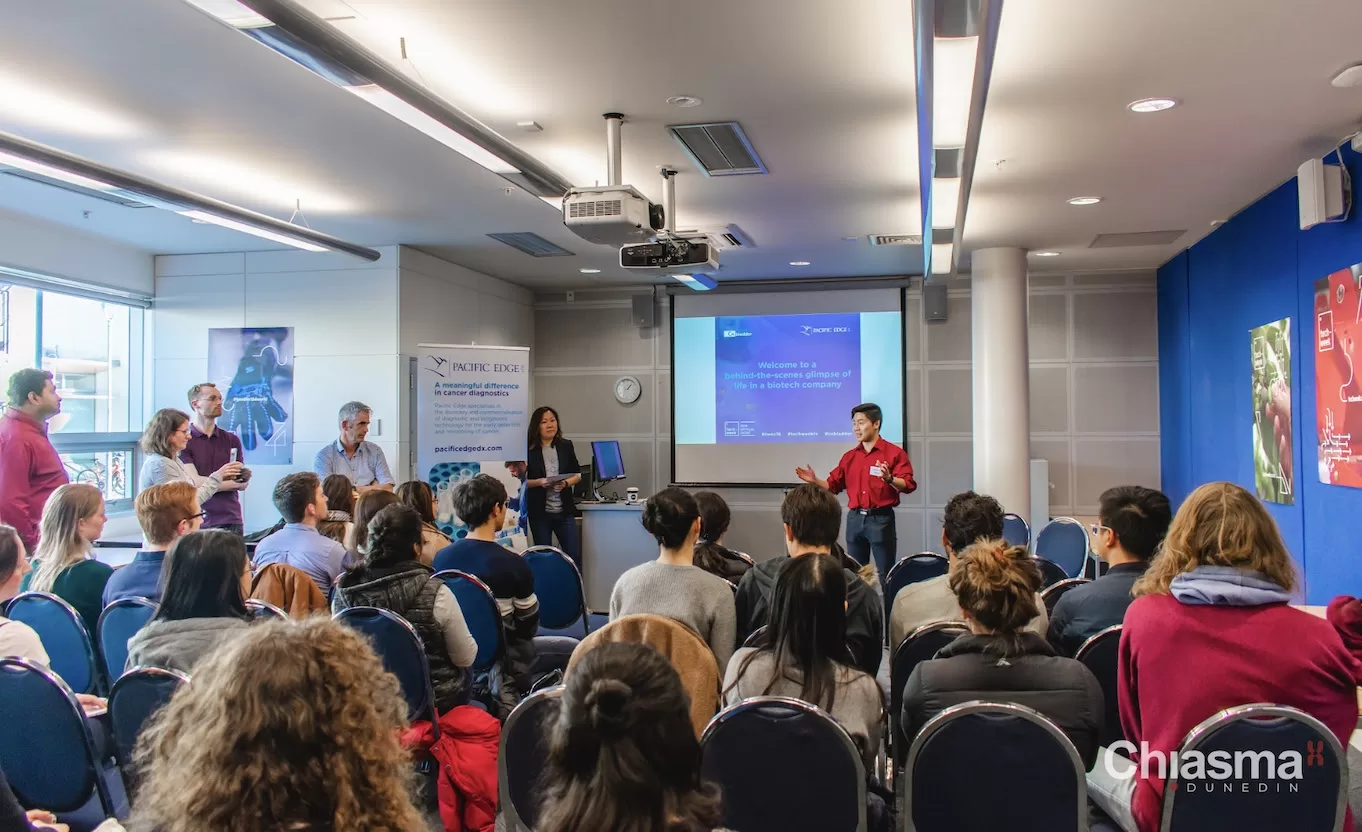 Join the Chiasma Team in 2024!
We're looking for talented, and motivated people to join our regional centers teams across the country. Applications close December 2023.
Auckland
Auckland is where it all began! Today the centre is supported by the Institute for Innovation in Biotechnology, University of Auckland Business School, Medical and Health Sciences Faculty, Science Faculty, and UniServices.
Manawatu
Manawatu is our newest centre, launching in 2021. Massey University, Massey Ventures, Universal College of Learning (UCOL) and the Central Economic Development Agency (CEDA) support this thriving centre.
Wellington
Our Wellington Centre launched in 2012, following a search for networking opportunities for students. Today the centre is supported by Victoria University of Wellington, The MacDiarmid Institute and WellingtonNZ.
Dunedin
Our first centre in the South Island started in 2015! The past 7 years has seen us engage hundreds of science students. Our Dunedin Centre is supported by Pacific Edge Ltd, the University of Otago and Genetics Otago.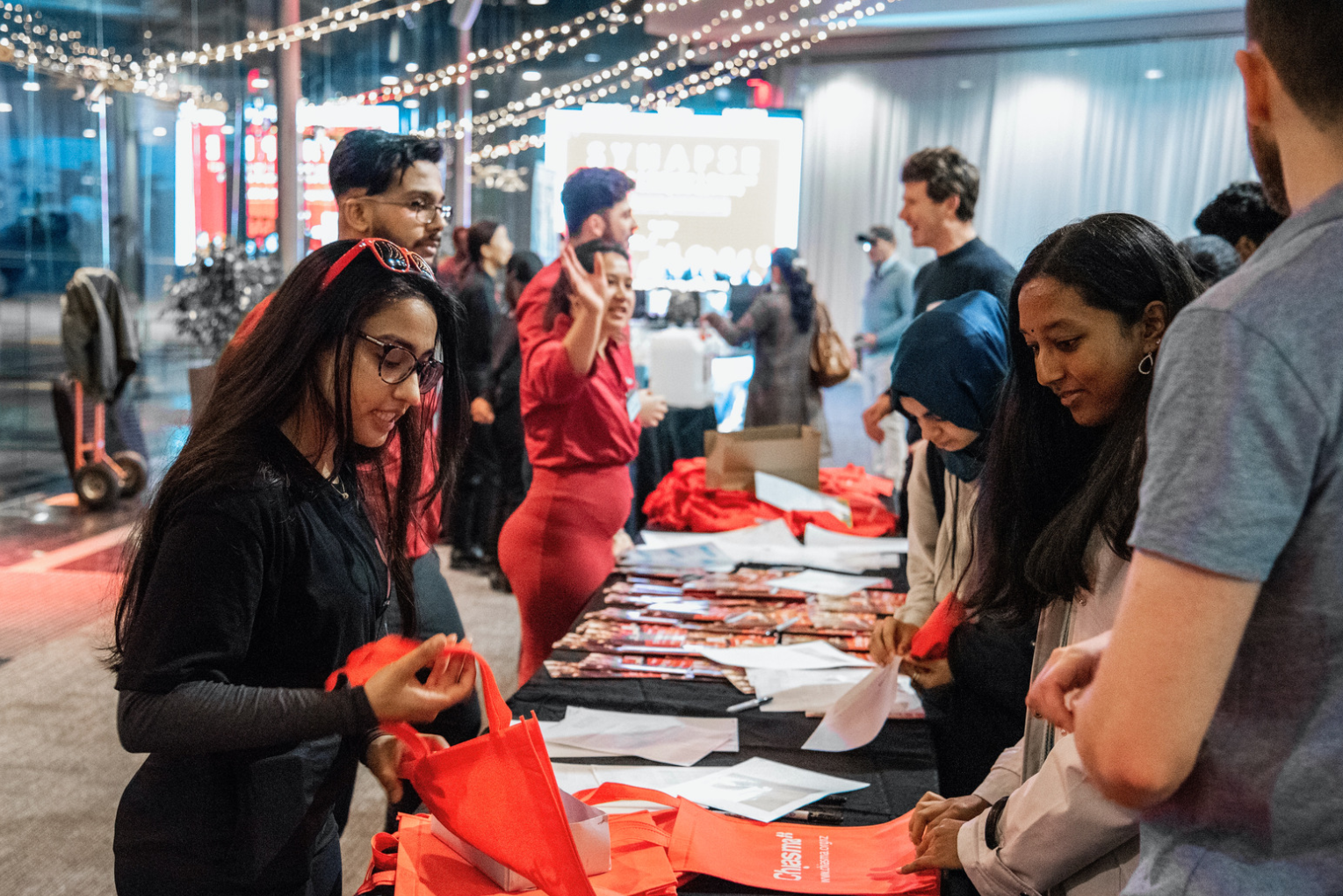 By students, for students…
Each Chiasma centre is run by groups of talented students who make things happen! Our National Team and Alumni Board support our regional teams.
Our regional centres host events throughout the year! These events provide passionate students with information about opportunities available in industry, help form connections and develop the next generation of industry leaders. If you spot a virtual event from a different centre feel free to RSVP and join in!
Our Alumni go on to do some incredible things…
Hear their Chiasma story and check out what they're up to today. If you've been a part of Chiasma previously, join our Alumni community on Facebook and get involved!
"Network, Interact with your peers in Chiasma – they will be in amazing places across the globe in 5 to 10 years' time"
Ipshita Mandal-Johnson | Founding Partner & CEO – Global Bio Fund
"This journey began with potential, and is fueled by enthusiasm. And at the beginning of it all was Chiasma."
Mehrdad Sangi | Research Fellow – Auckland Bioengineering Institute
We're always looking to partner with exciting STEM organizations – reach out today.
Raise your organisation's profile among science students nationwide by getting involved with Chiasma. Find out more about our current partnerships and help us educate and inspire the next generation of industry leaders.