Deloitte x Chiasma: Opportunities in Health & Medical Science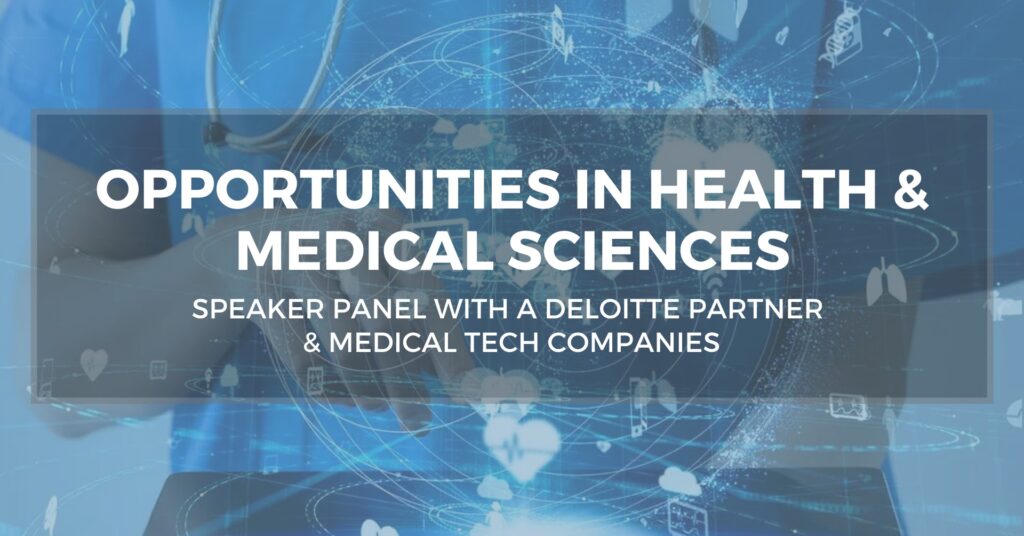 Are you a student with a 
Health and Medical
 background?
Have you assumed there are only two career options – Medicine and Research? 

We are here to enlighten you about the Health and Medical industries, not just limiting to 2 options but 
many more
. Our event's speaker panel aims to expose students to the vast number of possibilities and career options
.
We pick the top of the cream for our panel speakers
We will be joined by Deloitte partner Kate Reid, Paul Tan the founder of NZeno, and Will Hewitt the founder of HeartLab.
You are our world's 
next generation
 of talent and we collectively believe it is crucial for students to be well in touch with, inspired by the innovation present in health technology. We want to highlight the unconventional pathways taken by our speakers, empowering students to think critically about their future in the industry.
SPOTS WILL BE LIMITED SO GRAB IT BEFORE IT RUNS OUT!!!
Note: Deloitte partners, consultants & recruitment personnel are giving their time to be there on the night. There will be a penalty fee 
 for registrations that don't show up. If you can no longer make it, please cancel your ticket ASAP
auckland-ceo@chiasma.org.nz