Chiasma Dunedin 'Connected' Event – Workshop on Online Presence (LinkedIn)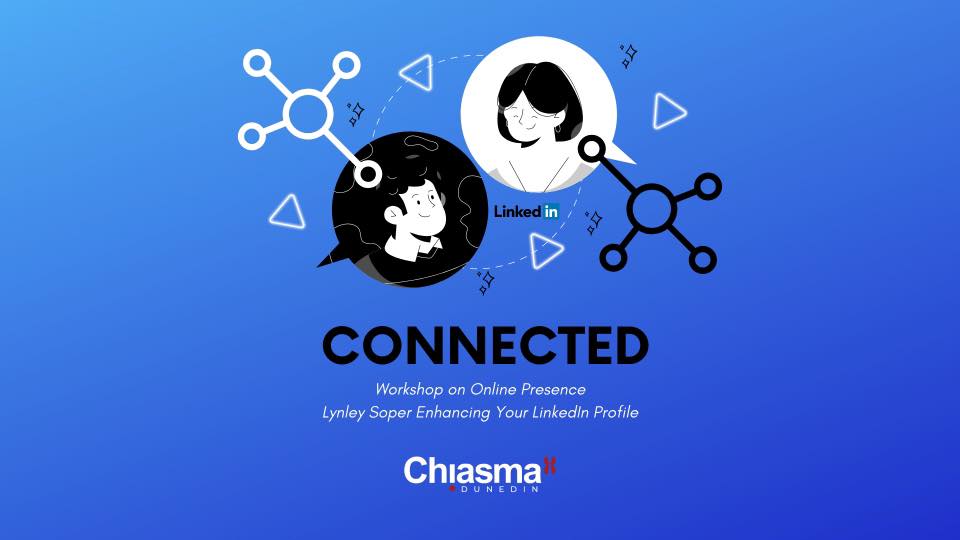 Ever considered that your LinkedIn profile might need a spruce up? Our 'Connected' Workshop with special guest Lynley Soper is here to help! Join us and you can improve your profile, learn more about LinkedIn and understand the importance of connections.
We are so glad we have this event again! Make sure to register asap as there are limited numbers available (yay to in-person events again).
Click on the link below to register and click 'GOING' on our event