Auckland Launch Night 2023
March 17
@
18:00
–
20:30
NZDT
Inviting all STEM students who are curious or anxious about their future – join us at our Launch Night for Chiasma 2023!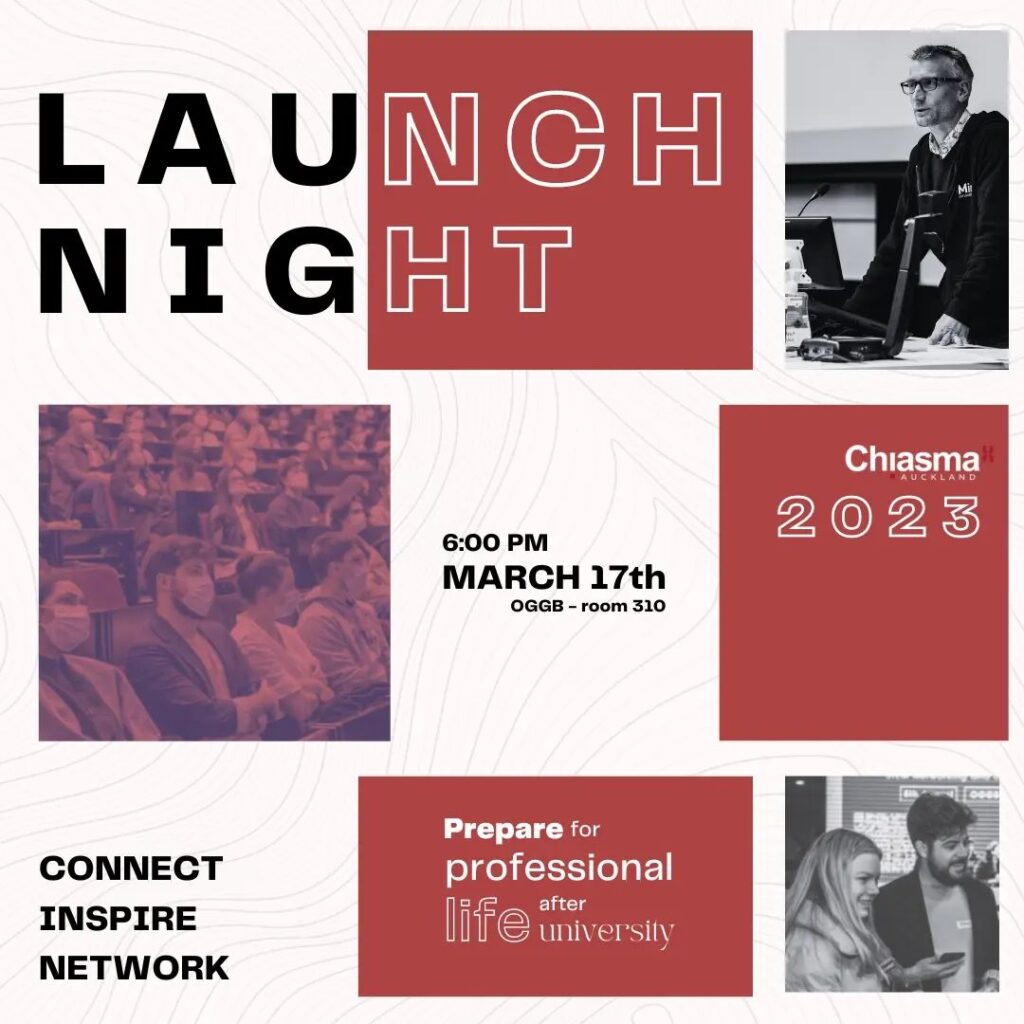 Chiasma is back for 2023, and we're kicking this year off with our Launch Night event!
With fears of the future and career anxiety at an all-time high among students, this event aims to leverage opportunities to best prepare students for professional life after university. Attendees will benefit from the diverse experiences of guest speakers, hearing about the challenges and opportunities that led them to a career they love, as well as gain the chance to network with other students who share their passion for science and technology.
We'll also tell you a little bit more about us and what's in store for Chiasma 2023 with light refreshments on the side.
So, whether you're a first year student, in your last year of study or anywhere in between, this is the perfect opportunity to broaden your perspective on what can be pursued after university with a STEM degree!
SO WHAT ARE YOU WAITING FOR? GRAB YOUR FREE TICKET NOW!
ceo-auckland@chiasma.org.nz